THE ROSA BUS
Fitted with the latest safety features, a Euro 6 emissions standard, creature comforts throughout its 22 or 25 seat interior, plus a class-leading 5 year/200,000km warranty - all roads lead to a Fuso Rosa.
AT A GLANCE
5 Year Warranty / 200,000 km
Euro 6 Emissions Standard
15,000 km Service Intervals
Driver and front passenger airbags
AEBS Auto Emergency Braking System
ESP Electronic Stability Program
LDWS Lane Departure Warning System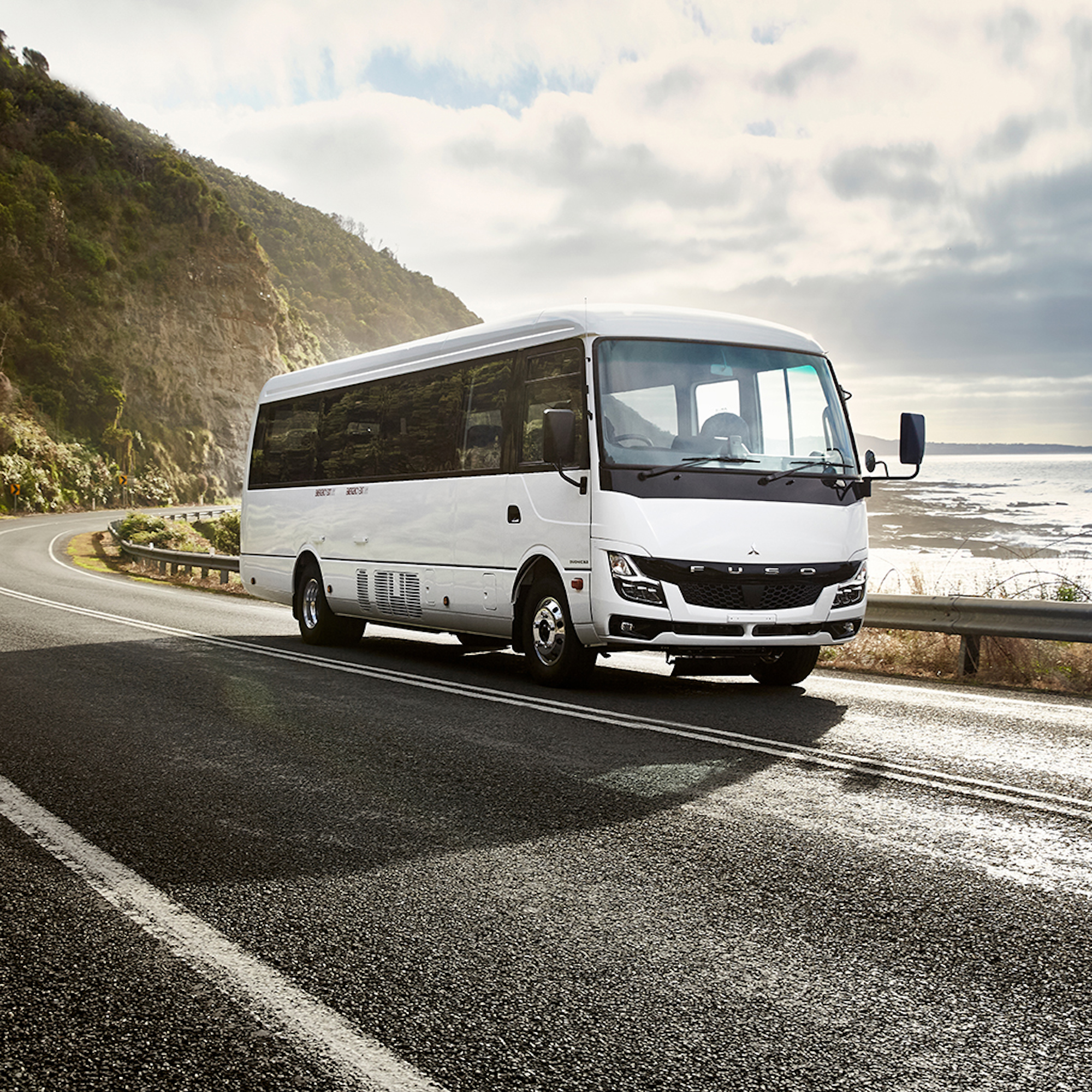 THERE'S A FUSO ROSA FIT FOR THE JOB
Available in 22 or 25 seat configurations, manual and auto transmission plus a range of trim options - there's a Fuso Rosa fit for the job.
And if that wasn't enough, the all-new Rosa is backed by our class-leading 5 year/200,00km warranty and extended 15,000km service intervals keeping you on the road for longer and costing you less.
---
Variants Table
| Series | Category | Sub Series | Model | GVM | GCM | Max Power (KW/RPM) | Max Torque (NM/RPM) | Spec Sheet |
| --- | --- | --- | --- | --- | --- | --- | --- | --- |
| Rosa Bus | Fuso Rosa | ROSA BUS | DELUXE 22 SEAT | 5900 | 6615 | 129 kW | 430 Nm | |
| Rosa Bus | Fuso Rosa | Rosa SWB Deluxe | DELUXE 25 SEAT | 6285 | 7900 | 129 kW | 430 Nm | |
| Rosa Bus | Fuso Rosa | ROSA BUS | STANDARD 25 SEAT | 6285 | 7000 | 129 kW | 430 Nm | |